All of our instructor led classroom training courses in Atlanta, GA and Fort Lauderdale, FL include hands-on instruction, all course materials, practice exams, and all certification exams.
While attending most of our certification courses, over 80% receive their certification during the course. You may re-attend the same boot camp one additional time at no charge, other than transportation and lodging if required, for up to one year.
We take care of our students
Our Cyber Security courses include everything you will need to be successful. Most include roundtrip airfare, lodging, meals, snacks and refreshments, practice exams, and all certification exams.
You will take your exams after the completion of the instruction on each module during the course when every detail is fresh in your mind. The classroom day is instruction and labs, allowing for individual studying at night preparing for the next day and upcoming exams. Your days are full of activity and the courses are packed with the information you will need to implement the operating systems and applications you are learning.
Our completed certification rate is very high and you may attend the live course again in the classroom or online for one year.
Outstanding Food and Lodging
Our hotels are outstanding and include Hyatt, Marriott, and suites (nearly 19,000 room nights per year occupied by our students) to provide the atmosphere you need to focus on studying during the course.
The food is excellent and you have a hot breakfast at the hotel and can either go to restaurants for lunch (we fax over the order and it is ready when you get there), or the food is catered in to our kitchens.
Atlanta Training Center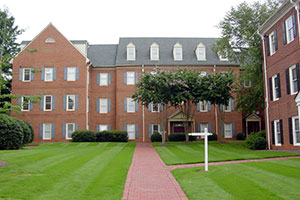 Fort Lauderdale Training Center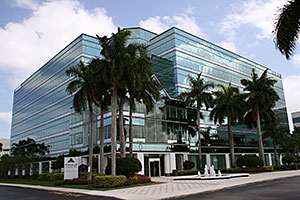 We also provide the option to attend most courses live, online from the comfort of your home or office through Remote Classroom Training.
Upcoming Cyber Security Classes

Select Course Name
Select Class Dates

CompTIA Network+ (N10-008)

March 21

-

April 20, 2023




Cisco CCNA (200-301) / CCNP: Enterprise

March 27

-

April 14, 2023




CISSP - Certified Information Systems Security Professional

April 3

-

May 3, 2023




Cisco CCNA: Implementing and Administering Cisco Solutions (200-301)

April 10

-

April 14, 2023




Cisco CCNA: Implementing and Administering Cisco Solutions (200-301)

April 17

-

April 21, 2023




Cisco CCNP Security

April 24

-

May 5, 2023




EC-Council Certified Ethical Hacker (CEH)

April 25

-

May 25, 2023




CISSP - Certified Information Systems Security Professional

May 1

-

May 5, 2023




Cisco CCNA (200-301) / CCNP: Enterprise

May 8

-

May 26, 2023




Cisco CCNP: Enterprise

May 15

-

May 26, 2023




Cisco CCNA: Implementing and Administering Cisco Solutions (200-301)

May 22

-

May 26, 2023




EC-Council Computer Hacking Forensic Investigator (CHFI)

May 30

-

June 29, 2023