Security Training Classes
We provide training for individuals and corporations, governmental agencies, and organizations. Our instructors are some of the very best in the industry and are certified in the areas of their expertise. We provide the environment and training necessary to help you be successful in your studies.
Cyber Security Solutions, LLC is a provider of expert instruction and cyber security training including Cisco, CompTIA, DOD 8140, and EC-Council. Our goal is provide you with a training experience that allows you to apply what you've learned, on the job, immediately.
Our instructors teach official and hands on courses in the classroom or at your location as dedicated classes. Classes include courseware, breakfast and lunch, snacks and refreshments. We also provide the option to attend most courses live, online from the comfort of your home or office (Remote Classroom Training). The choice is yours!
What is Cyber Security?
With the rise in hackers and data breaches sweeping throughout companies and the government, there's a greater need to keep personal and top-secret information safe from cyberattacks.
That's where information security analysts enter the picture. Information security analysts are responsible for protecting the computer networks of a company or government agency. While their behind-the-scenes work often goes unnoticed, public awareness about cybersecurity threats and efforts to protect sensitive information have spiked since classified documents were leaked from the National Security Agency and a slew of security breaches at high-profile retailers and institutions have plagued consumers.
The instructors at Cyber Security Course are experts in their field and will go above and beyond to see that you are the best you can be in your technical role. Our philosophy is to provide you with training that allows you to work smarter, more efficiently, thereby increasing your productivity on the job.
Stay secure and competitive in today's technical world, get training to implement, manage and maintain systems TODAY!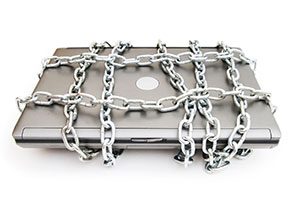 Student Testimonials
"The instructor did an excellent job. He covered the material as thoroughly as possible in the time we had. Although I had to study hard to pass my exams, there is no doubt in my mind that I owe my scores in large part to his excellent instruction. Although this 'boot camp' was difficult, it was a very convenient and doable way to quickly pass my MCSE exams. I was very happy with both the quality and quantity of information presented in the classes and study materials. It was a very rewarding experience that I will recommend to others. I will return to CSC for future education and certification. This 'boot camp' was an excellent value!"